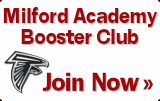 Milford Academy:

The place LeSean McCoy

shaped his NFL career
Read more...

By: Matthew Coller

WGR550 Sports Radio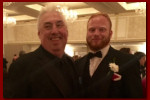 Tyler Matekevich receives the


Chuck Bednarik Award

the Maxwell Awards

Football Factory:

Milford Academy provides

pipeline from New Berlin to

Syracuse, producing 14

players in last 9 years
Read more...

By: Stephen Bailey

The Daily Orange


Powered by Benchmark Email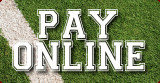 MISSION STATEMENT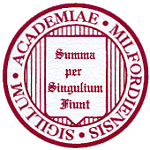 The original purpose and mission of Milford Academy was to prepare students for entrance to Yale University. The Academy provided a family-oriented atmosphere with a balanced educational and athletic structure to prepare students for entry into higher education.



During recent years, Milford Academy has targeted its mission to respond to the needs of undergraduate/postgraduate student athletes who require additional educational guidance and/or athletic training. Our students typically represent a diversity of socio/economic backgrounds. These students, in general, are gifted athletes who have the opportunity to attain four-year athletic scholarships at major universities throughout the country. Over the past five years the Milford Academy program has established a successful track record in helping these student athletes meet their goal. In order to accomplish our mission, Milford Academy provides a structured institution with published boarding school regulations, and exercises reasonable discipline provided by concerned and caring role models. Classes are small, enabling each teacher well-versed in his or her particular field to devote more time to the individual student's scholastic needs.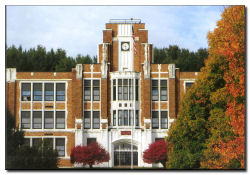 One obvious measure of the success of a secondary school is the preparation of its students for admission to higher education. Milford Academy graduates have been admitted to more than 150 different colleges and universities.



For the past fifteen years, Milford Academy has sent 90% of its students on to colleges. Perhaps more notably, many of these graduates received full four-year athletic scholarship offers!