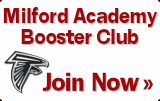 Milford Academy:

The place LeSean McCoy

shaped his NFL career
Read more...

By: Matthew Coller

WGR550 Sports Radio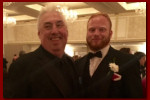 Tyler Matekevich receives the


Chuck Bednarik Award

the Maxwell Awards

Football Factory:

Milford Academy provides

pipeline from New Berlin to

Syracuse, producing 14

players in last 9 years
Read more...

By: Stephen Bailey

The Daily Orange


Powered by Benchmark Email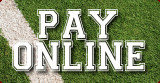 APPLICATION


Student Athlete Complete Application. (.pdf Document)


Documents Included:
Football Questionnaire
Schedule of Tuition
Parent / Guardian Information
Application for Admission
Student History
General Health
Application Agreement
Transcript Release Form
English Teacher Recommendation
Math Teacher Recommendation
Guidance Counselor Recommendation
Health Insurance Information
Permission for Treatment
Permission for Asministration of Medicines
Physician's Orders
Health Assessment Record
Exemptions
Athletic Participation Permission
Enrollment Contract

APPLICATION DEADLINE
Since Milford Academy operates on a rolling admission policy, there is no application deadline. However, since space in the class and financial aid resources are limited, students are encouraged to apply as early as possible. First preference for housing and academic programs is tied directly the Milford Academy School Calendar. Therefore, early registration is in the studentís best interest. The Admission Committee reviews a candidate for admission within two weeks after the interview if all application requirements have been met.