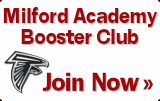 Milford Academy:

The place LeSean McCoy

shaped his NFL career
Read more...

By: Matthew Coller

WGR550 Sports Radio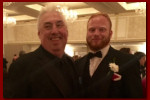 Tyler Matekevich receives the


Chuck Bednarik Award

the Maxwell Awards

Football Factory:

Milford Academy provides

pipeline from New Berlin to

Syracuse, producing 14

players in last 9 years
Read more...

By: Stephen Bailey

The Daily Orange


Powered by Benchmark Email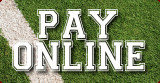 MILFORD ACADEMY HISTORY


1 2 3 4
After Sam passed away, Harris took full reign and consolidated everything in Milford. By then, it was officially called the Milford Preparatory School for Boys. The New Haven school became known as the Broadway Tutoring School, which was operated by Joseph S. Alderman and cousin Sidney Ross, both of whom taught at the Rosenbaum School. They kept the same suite at 262 York Street other family members, such as Joseph Rosenbaum, another mathematical whiz, contributed their expertise to the Broadway School, which lasted only into the 1960's. However, Milford Prep semmed to roll along. Harris was running the school by himself now and had acclimated himself more to being an administrator. Being that was an easy challenge, compared to some of the personal difficulties he had previously faced. But, he got stringer with each new task he faced. Whether it was his speech impediment or hearing loss, he mastered each difficulty with distinction. Harris continued to manage the institution until 1964 when the the Rosenbaum family reorganized the school into a nonprofit organization. At the time of the transition from proprietary to nonprofit, the name of the school was changed to Milford Academy. In a letter to Headmaster Robert S. Eccles, Harris Rosenbaum announced his retirement from teaching on November 4, 1964. He stayed on in an advisory capacity, and of course, to keep a watchful eye on the legacy he helped found. Harris died on March 14, 1981.



During recent years, Milford Academy has targeted its mission to respond to the needs of high school senior and post-graduate student athletes who require additional educational guidance and athletic training. The majority of these students represent minority working class families who are economically unable to meet the monetary requirements of a college education. These students, in general, are gifted athletes who have the opportunity to attain four-year athletic scholarships at major universities throughout the country. Over the past ten years, the Milford Academy has established a successful track record in helping these student athletes meet their educational and athletic goals. In order to accomplish our mission, Milford Academy provides a structured institution with published boarding school regulations and exercises reasonable discipline provided by concerned and caring role models. Classes are small enabling each teacher, well versed in his or her particular field, to devote more time to the individual student's scholastic needs.



The obvious measure of the success of a school is the preparation of its students for admission to higher education. A partial list of the colleges and universities is included in the documentation provided. For the past three years, Milford Academy has sent approximately 98% of its students on to colleges. Perhaps more notably, more than two thirds (2/3) of these graduates received four-year scholarships.


Continued on Page 4