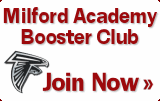 Milford Academy:

The place LeSean McCoy

shaped his NFL career
Read more...

By: Matthew Coller

WGR550 Sports Radio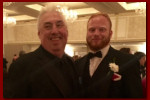 Tyler Matekevich receives the


Chuck Bednarik Award

the Maxwell Awards

Football Factory:

Milford Academy provides

pipeline from New Berlin to

Syracuse, producing 14

players in last 9 years
Read more...

By: Stephen Bailey

The Daily Orange


Powered by Benchmark Email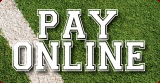 WELCOME TO MILFORD ACADEMY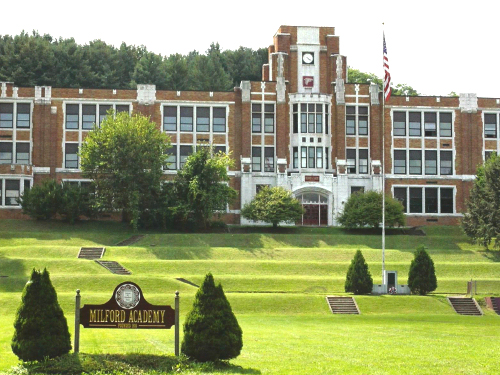 28TH ANNUAL MAROON & WHITE FALL PRACTICE



Milford Academy - Alumni Field
7 School Street



New Berlin, NY 13411



Date: 11/27/2017
8:30 AM - Coaches Welcome
Film and players available all day
3:00 PM - Full Contact Practice Scrimmage



Please R.S.V.P. to Bill Chaplick at (607) 847-9260



John
Weber
Coach John Weber, alumni, coach and teacher
at Milford Academy, passed away
Wednesday, July 19th, 2017.

Our deepest sorrows go to his family and partner,
Michele Mikrut. Coach Weber influenced the lives
of many players on the field and in the classroom.
He will be forever missed.

CONGRATULATIONS TO
PAUL MAGLOIRE JR. (ARIZONA)
SIGNED BY TAMPA BAY

CONGRATULATIONS TO
TYRIQUE JARRETT (PITTSBURGH)
SIGNED BY DENVER

CONGRATULATIONS TO
LEVERN JACOBS (MARYLAND)
SIGNED BY WASHINGTON





18 FALCON PLAYERS PLAYING IN 14
BOWLS REPRESENTING 14 TEAMS

MILFORD FINISHES 100TH YEAR
11-0 WITH 18-13 WIN OVER NAVY





Coach Chaplick would like to thank all his past and present
coaches and players for helping us achieve our 150th win!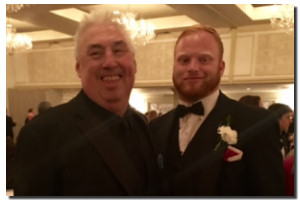 TYLER MATEKEVICH RECEIVES CHUCK
BEDNARIK AWARD AT MAXWELL AWARDS





HOME OF THE FALCONS

Milford Academy
7 School Street
P.O. Box 878
New Berlin, NY 13411

Phone (607) 847-9260
Fax (607) 847-9250